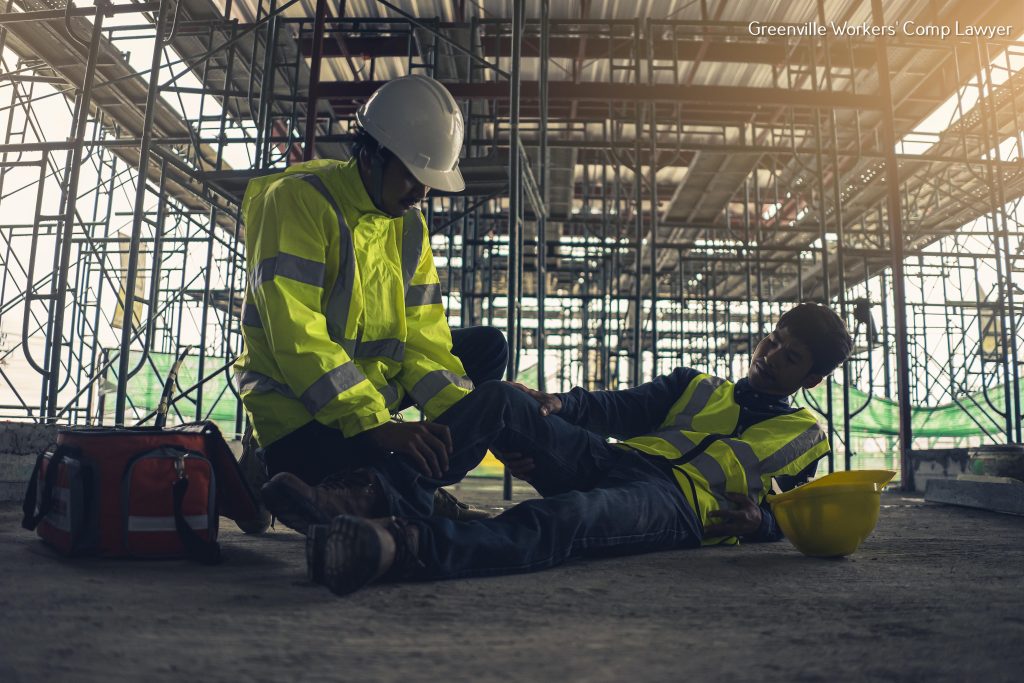 If you're looking for an experienced and dependable workers' compensation lawyer in Greenville, SC, contact the Davis Law Group. The firm's lawyers practices include an emphasis on personal injury and workers' compensation cases.
(Greenville, SC, November 2022) According to a website post by a workers' compensation attorney at the Davis Law Group, workers suffer from a multitude of different types of accidents on the job. For some people, these accidents are so severe that they are unable to work and require major medical procedures.
There are many reasons why somebody has a workplace accident, with similar trends in the kinds of injuries Greenville, SC employees encounter. Davis Law Group's workers' comp lawyer assists injured workers with the following common workplace accident claims:
Falling Object Injuries: If you've ever been injured by a falling object at work, you know how painful and debilitating it can be. These accidents are all too common, and they're often caused by poor storage practices and a lack of proper restraints.
Overexertion: Overexertion, or injuries caused by repetitive motions, is one of the most common reasons for workers' compensation cases. The resulting pain and suffering often require long-term medical treatment and therapy.
Slip and Fall Accidents: Slippery, wet, or damaged surfaces often lead to slip and fall accidents. When employees can't see the floor due to clutter or grime, they're more likely to be hurt in a fall.
Machine Entanglements: Faulty or failing machinery is a leading cause of workplace injuries, often resulting in severe nerve, muscle, and skin damage, as well as extensive scarring and permanent disabilities.
Vehicle Accidents: Every year, car accidents injure thousands of workers and cause lifelong damage that requires extensive medical care. If bad brakes, improper loading, or any number of other negligent circumstances occur and an employee is hurt on the job, they may be able to file for workers' compensation benefits.
Injured individuals receive various levels of compensation depending on the type and severity of their injury. The duration and types of benefits available are also contingent upon whether an injury is minor and temporary or permanently disabling. Working with a knowledgeable Greenville workers' compensation lawyer may be able to help you receive the maximum compensation for your workplace injuries.
If you or a loved one was injured or killed in a workplace accident, you might be eligible for workers' compensation benefits. To find out more about what you qualify for, it is important to contact an experienced workers' compensation attorney in Greenville, SC, as soon as possible. At Davis Law Group, the dedicated worker's compensation lawyer will be with you every step of the way to help you get the compensation you deserve.
About Davis Law Group
Davis Law Group is a civil litigation law firm representing individuals in Greenville, South Carolina, and surrounding communities. Our personal injury attorneys strive to help individuals who have been injured due to no fault of their own create a path forward. With over 46 years of combined experience, we are litigators equipped to prosecute complex personal injury, workers' compensation, insurance coverage, and family law disputes. Contact us today for a free case evaluation.
Media Contact
Davis Law Group
143 Ware St
Greenville, SC 29601
(864) 766-7803
URL: Davis Law Group – Greenville, South Carolina