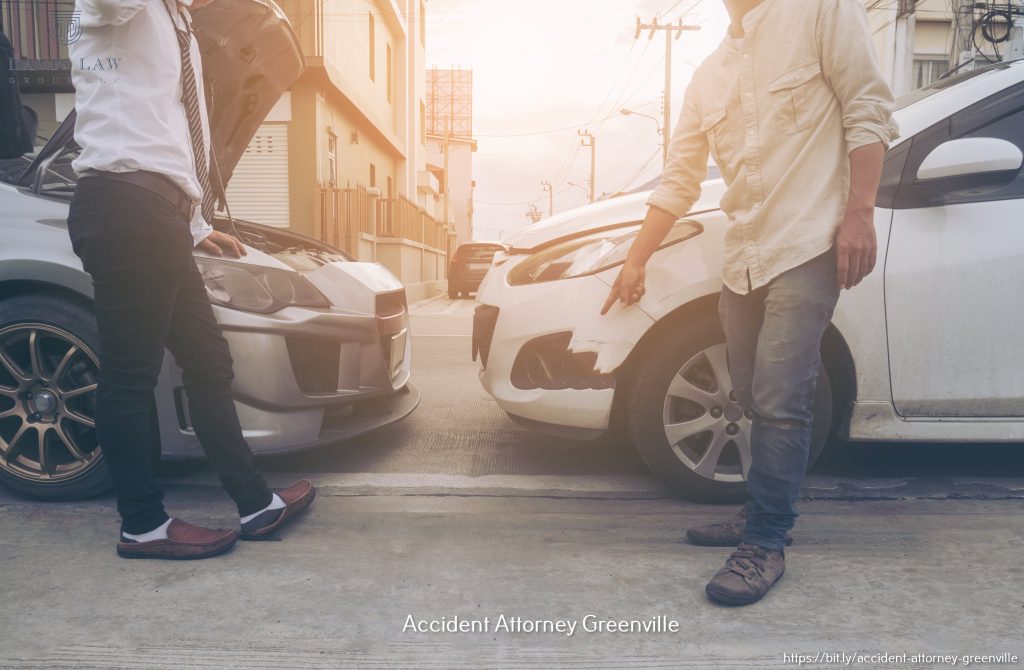 Car accident lawyer Ric Davis from the Davis Law Group is a top-rated lawyer serving clients in Greenville, SC. In an update, Mr. Davis and his firm shared their commitment to advocating successful outcomes for personal injury clients.
(Greenville, SC, August 2022) If you have been injured in a car accident, you may be feeling overwhelmed and uncertain of what to do next. Dealing with insurance companies, medical bills, and time missed from work can be daunting. Insurance companies are often more interested in their bottom line than in giving you the compensation you deserve. After an accident, you may have many questions and things to consider. For example, do you need a personal injury attorney for a car accident or can you handle it on your own?
The Davis Law Group is a personal injury firm located in Greenville, SC. Our car accident attorneys have many years of experience helping injured victims in South Carolina get the compensation they deserve from insurance companies. Car accident lawyer Ric Davis emphasized that you can't predict what a car accident will do to your life. You may have sustained permanent injuries or become disabled due to the accident. Your injuries may also lead to job loss due to the inability to perform work tasks.
If you were injured in an accident caused by someone else's negligence, you should always contact a car accident lawyer.
Call a car accident lawyer immediately if any of these apply to you:
Accidents that cause serious injuries to yourself or others

Any accident in which there is no clear evidence of fault

Anytime that you don't agree with the police reports

Crash involving an uninsured person or driver who is underinsured

Insurance companies sending contradictory messages or giving confusing answers
When you've been injured in a car accident, you need an experienced car accident lawyer on your side. The Davis Law Group has helped countless injured victims get the compensation they deserve from insurance companies.
Our Greenville car accident lawyers can help you navigate the claims process, deal with insurance companies, and if necessary, take your case to court. Here are just a few of the benefits of hiring a car accident lawyer:
You'll have an experienced advocate on your side who knows the ins and outs of the legal system and will ensure that your legal rights are protected.
A car accident lawyer can help you gather evidence and build a strong case for compensation. They will work on your behalf to provide any necessary documentation, answer any questions that pertain to your case, and negotiate directly with the insurance companies.
If your case goes to litigation, a car accident lawyer will represent your case at trial and be by your side every step of the way,

If you have been injured in a car accident, Davis Law Group is here for you. With so many decisions to make after an accident – like how to cover medical expenses and missed work, on top of managing your pain and suffering – we understand it can be overwhelming. Allow our team of personal injury attorneys to help relieve some of that burden by fighting for the compensation you deserve.
Contact Davis Law Group today to schedule a free consultation with one of our experienced car accident lawyers.
About Davis Law Group
Davis Law Group is a civil litigation law firm representing individuals in Greenville, South Carolina, and surrounding communities. Our personal injury attorneys strive to help individuals who have been injured due to no fault of their own create a path forward. With over 40 years of combined experience, we are litigators equipped to prosecute complex personal injury, workers' compensation, insurance coverage, and family law disputes. Contact us today for a free case evaluation.
Media Contact
Davis Law Group
143 Ware St
Greenville, SC 29601
(864) 766-7803
URL: Davis Law Group – Greenville, South Carolina