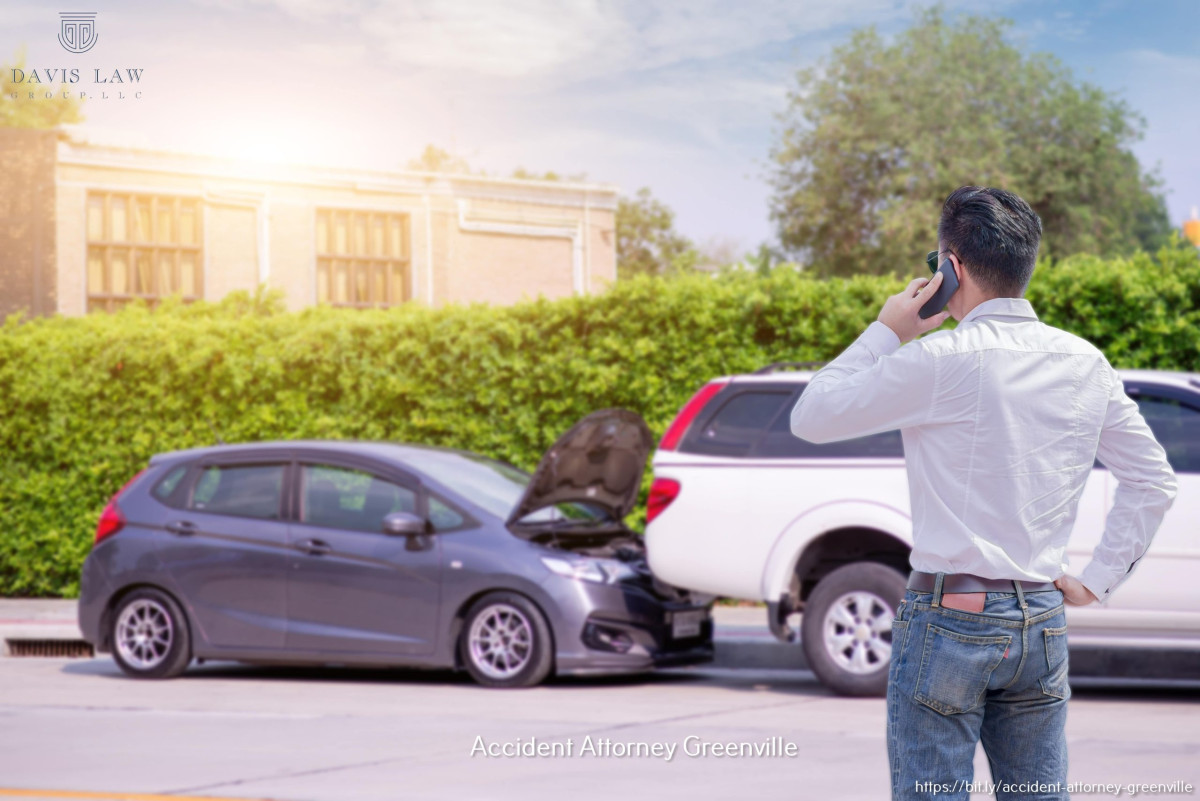 (Greenville, SC September 2023) Car accidents can happen instantly and lead to life-altering consequences for those involved. Davis Law Group, LLC, a leading personal injury law firm in Greenville, SC, is at the forefront of providing dedicated legal representation to individuals who have suffered injuries in car accidents. With a team of experienced car accident lawyers, Davis Law Group, LLC stands ready to guide clients through the complex legal process, helping them secure the compensation they deserve.
Chain Reaction Car Accidents – Unraveling the Complex Web of Responsibility
In the chaotic aftermath of a car accident, determining fault can be challenging, especially in chain reaction collisions involving multiple vehicles. Davis Law Group, LLC's skilled car accident attorneys are well-versed in handling intricate cases where the sequence of events might blur liability lines. Chain reaction accidents can result from various factors, such as distracted driving, inclement weather, or sudden stops. The attorneys at Davis Law Group, LLC meticulously investigate the circumstances of each case to identify the parties responsible for the collision and build a strong case for their clients.
Investigating Fault in Car Accidents – The Role of Car Accident Lawyers
Accurately determining fault in a car accident is crucial for seeking compensation. Davis Law Group, LLC's accident lawyers deeply understand the legal principles and evidence necessary to establish liability. They work tirelessly to gather evidence, such as accident reports, eyewitness testimonies, and expert opinions, to reconstruct the events leading up to the accident. Armed with this information, they negotiate with insurance companies or litigate in court to ensure their clients receive fair compensation for medical expenses, lost wages, and pain and suffering.
The Importance of a Car Accident Lawyer
When faced with the aftermath of a car accident, individuals often search for a "car accident lawyer near me" to ensure convenient access to legal assistance. Davis Law Group, LLC is a local personal injury firm in Greenville, SC that offers unwavering representation to those in need. Their attorneys understand the nuances of South Carolina laws and local regulations, which can significantly impact the outcome of a case. By choosing a car accident lawyer from Davis Law Group, LLC, clients benefit from personalized attention and guidance tailored to their specific situation.
Personal Injury Lawyer in Greenville, SC – A Beacon of Support
Davis Law Group, LLC has gained a reputation for providing exceptional legal services to individuals seeking compensation after car accidents. Their dedicated accident lawyers are committed to alleviating the burden of legal complexities, allowing clients to focus on their recovery. Whether it's a minor fender bender or a more severe collision, Davis Law Group, LLC is well-equipped to handle a wide range of car accident cases.
About Davis Law Group, LLC
Davis Law Group, LLC is a distinguished personal injury law firm based in Greenville, SC. With a mission to serve the community, the firm's skilled attorneys offer compassionate and unmatched legal representation to individuals who have suffered injuries due to car accidents. Their practice areas encompass a variety of personal injury cases, including car and truck accidents and chain reaction collisions. Davis Law Group, LLC is dedicated to securing fair compensation for its clients, helping them regain their footing after a traumatic experience.
For more information about Davis Law Group, LLC, and their legal services, please contact them today!
Media Contact:
Davis Law Group, LLC
143 Ware St.
Greenville, SC 29601
(864) 532-4558
URL: www.davis.law