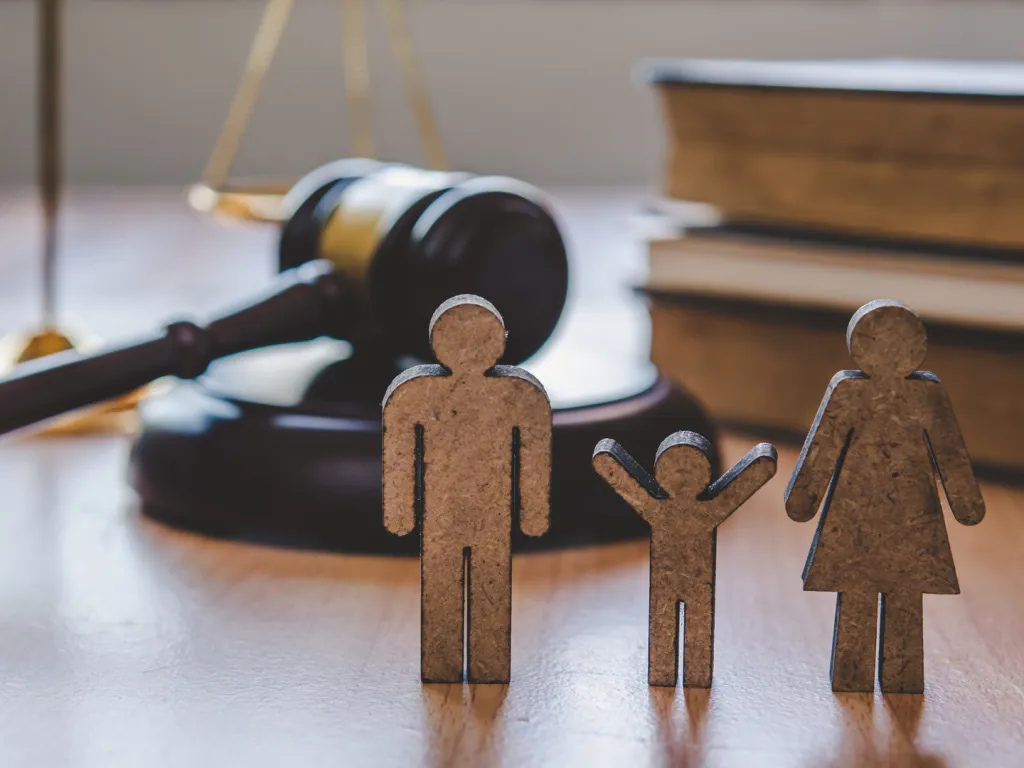 (Greenville, SC, August 2023) Davis Law Group, LLC, a highly respected and leading family law firm based in the heart of Greenville, SC, takes great pride in its unwavering commitment to providing comprehensive legal support and guidance to individuals facing divorce and family-related challenges. With a strong focus on family law matters, the team of seasoned family law attorneys at Davis Law Group, LLC possesses the knowledge, expertise, and empathy to handle a wide array of divorce cases, including those involving complex property division, child custody disputes, alimony, visitation rights, and other intricacies of family law.
Skilled Divorce Attorneys with Extensive Experience
Since 1984, Davis Law Group has provided some of the most skilled and experienced divorce lawyers in Greenville, SC has to offer. Navigating a divorce can be an emotionally and legally overwhelming experience for anyone. Understanding the significance of compassionate representation during such trying times, Davis Law Group, LLC ensures that each client receives individualized attention and tailored legal solutions to cater to their unique needs. From filing the initial divorce petition to mediating and negotiating settlements, the dedicated divorce attorneys at Davis Law Group, LLC provide invaluable support throughout the entire divorce process. The firm's approach emphasizes open communication and client involvement, ensuring that their voices are heard and their concerns addressed, all while protecting their rights and advocating for their best interests to achieve the most favorable outcomes possible.
With an impressive track record of successful case resolutions, Davis Law Group, LLC boasts a team of accomplished divorce attorneys who possess extensive experience in South Carolina family law. Their thorough understanding of the state's legal system enables them to approach each divorce case with confidence and expertise. They are well-equipped to handle even the most complex divorce proceedings. Whether the divorce involves high-value assets, business interests, or unique child custody challenges, clients can trust that Davis Law Group, LLC's divorce attorneys will diligently work to protect their client's rights and assets while minimizing conflict and emotional distress.
Vast Knowledge of Alimony Laws in South Carolina
One of the critical aspects of divorce cases is alimony, also known as spousal support. Davis Law Group, LLC's family law attorneys are highly knowledgeable about South Carolina's alimony laws, which vary depending on the circumstances of each case. They recognize that alimony can significantly impact the financial future of both parties involved. Whether seeking fair alimony payments or defending against an unreasonable demand, the firm's attorneys skillfully navigate this aspect of divorce proceedings, conducting thorough evaluations of the financial aspects and negotiating for a resolution that ensures their clients' long-term financial stability post-divorce.
Greenville Child Custody Lawyers Ready to Advocate on Your Behalf
Child custody disputes can be emotionally taxing for all parties involved, especially the children. Davis Law Group, LLC recognizes the sensitivity of such matters and their profound impact on a child's well-being. Their experienced child custody lawyers work diligently to find amicable solutions that prioritize the children's best interests while encouraging healthy co-parenting relationships. Through mediation and alternative dispute resolution methods, the firm aims to create custody arrangements that foster stability and minimize disruption in the children's lives. In cases where negotiations encounter obstacles, the firm's attorneys are prepared to assertively advocate for their clients in court to ensure the children's rights and safety are protected.
About Davis Law Group, LLC
Davis Law Group, LLC is a Greenville family law firm with vast South Carolina family law knowledge. With a strong commitment to providing comprehensive legal support and guidance, the firm handles various family law matters, including divorce, alimony, child custody, child support, and complex property division cases. The team of seasoned family lawyers at Davis Law Group, LLC brings a wealth of knowledge, experience, and empathy to every case, ensuring that each client receives personalized attention and tailored legal solutions to address their unique needs. With a reputation for open communication, dedicated representation, and a focus on achieving the best possible outcomes for their clients, Davis Law Group, LLC stands as a reliable support pillar for individuals navigating challenging family law issues in Greenville, SC.
Contact Davis Law Group, LLC, to learn more about their family law services.
Contact Media:
Davis Law Group, LLC
143 Ware St.
Greenville, SC 29601
(864) 532-4558
URL: www.davis.law