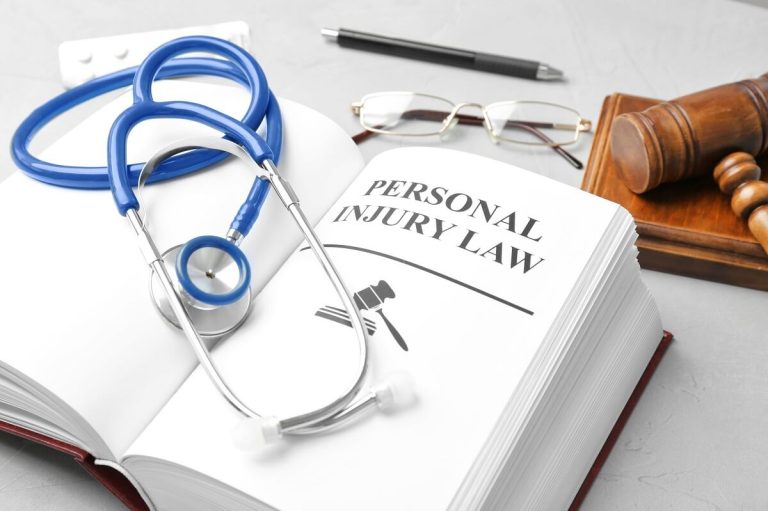 Whether you've been involved in a car, truck, or motorcycle accident, understanding the role of a good personal injury lawyer becomes crucial. Below the Davis Law Group emphasizes the importance of adept legal representation and how to find the right personal injury lawyer for you and your injury claim.
Types of Personal Injury Auto Cases
Personal injury law encompasses a wide range of auto accident cases, including but not limited to:
Car Accidents:
When the aftermath of a car accident threatens to upend your life, the expertise of a car accident lawyer becomes invaluable. Davis Law Group possesses a deep understanding of motor vehicle accidents and offers indispensable guidance in handling insurance claims, coordination of benefits, settlement negotiations, and, if necessary, court representation. Don't let the aftermath of a car accident overwhelm you – seek the counsel of a respected car accident attorney from Davis Law Group to safeguard your rights and secure the rightful compensation you deserve.
Motorcycle Accidents:
For motorcyclists involved in accidents, the support of a seasoned motorcycle accident lawyer is paramount. The Davis Law Group has extensive experience in representing motorcycle accident victims, understanding the unique challenges they face. From investigating the crash to calculating damages and ensuring your voice is heard, a skilled motorcycle accident lawyer from Davis Law Group becomes your unwavering ally in the pursuit of justice.
Truck Accidents:
Truck accidents can be especially daunting due to the involvement of large corporations and their formidable legal teams. In such situations, truck accident attorneys rise to the occasion to level the playing field. Armed with profound knowledge of commercial vehicle regulations and extensive experience, they advocate for your rights against these corporate giants. If you find yourself entangled in a truck accident, don't hesitate to seek the counsel of a tenacious truck accident lawyer from Davis Law Group who will fight tirelessly on your behalf.
Finding the Right Greenville Personal Injury Lawyer Representation
One key to securing a favorable outcome in a personal injury case lies in choosing the right legal representation. Here are some tips to help you find one of the best personal injury lawyers in Greenville, SC:
Research Extensively: Take the time to research different personal injury attorneys. Read reviews, check their track records, and explore their success stories. 
Free Consultations: Davis Law Group offers free consultations. Take advantage of this opportunity to discuss your injury case and assess our personal injury attorney's compatibility with your needs.
Experience Matters: Look for a personal injury attorney with substantial experience in handling injury cases similar to yours. Davis Law Group has been practicing law since 1984. Our experienced personal injury attorneys will know the nuances of South Carolina personal injury law and can strategize effectively to maximize your compensation.
Personal Injury Lawyers: A Pillar of Support
In moments of crisis after being injured in an accident, you may find yourself searching for a "personal injury lawyer near me" in Greenville, SC. Our skilled personal injury lawyers possess diverse experience in handling personal injury cases and provide the unwavering support you need during challenging times. From offering personalized attention to investigating your claim, our personal injury lawyers emerge as your trusted allies, guiding you towards justice and rightful compensation. The dedication and commitment of Davis Law Group ensures your rights are staunchly protected. We go above and beyond to secure the best possible outcome for your case, allowing you to focus on healing and recovery.
If you find yourself in need of legal assistance following a personal injury, don't hesitate to contact Davis Law Group. Your journey to justice and recovery begins with taking the first step and seeking the right guidance from an experienced Greenville personal injury lawyer.
FAQs about Personal Injury Law
Personal injury law encompasses a wide array of cases, including but not limited to:
Car accidents

Truck accidents

Motorcycle accidents

Bicycle accidents

Slip and fall accidents

Medical malpractice

Work injuries

Dog bites

Nursing home abuse
About Davis Law Group, LLC
Davis Law Group, LLC, is a distinguished and compassionate law firm serving Greenville, SC and the surrounding communities. With a deep commitment to upholding the rights of accident victims, their team of skilled Greenville personal injury attorneys bring almost 40 years of experience in personal injury law to the table. Known for their personalized approach and unwavering dedication, Davis Law Group stands as a beacon of support for individuals facing the aftermath of personal injuries. Their sterling reputation as one of the top law firms in Greenville, SC is a testament to their relentless pursuit of justice and their relentless advocacy for their clients' best interests. Whether dealing with car accidents, truck accidents, or any other personal injury case, clients can trust in the expertise and guidance provided by Davis Law Group to navigate the legal complexities and secure the compensation and closure they rightfully deserve.